10 Things We Love About Golf
Valentines Day gives us all the chance to focus on those we love and to let them know that they hold a special place in our hearts.
Love undoubtedly comes in many forms and here at Hole19 we've decided to use this opportunity to remember the stand-out reasons why we all love golf. There's so many, but we've whittled them down to a top-10.
Here's what we came up with:
It's a game for all
Regardless of height, weight and athleticism, golf is a game that be can be enjoyed by all.
It's a great activity for both men and women alike and the unique handicap system allows for golfers of different abilities to enjoy a competitive round together.
That true 'pure strike'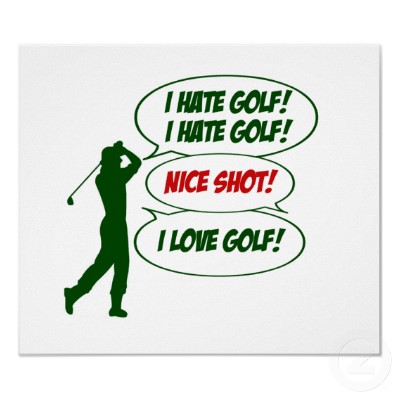 It's very easy to get stuck in the golfing doldrums; that period when it seems like nothing is going our way and the next shot fills us with utter dread.
We may even start wondering why we bother with this 'stupid' game and then - seemingly out of nowhere - that one sweetly struck approach shot to just a few feet has us hooked all over again.
What a feeling!!
It's 'Deceptively Simple and Endlessly Complicated'
The great Arnold Palmer summed golf up perfectly when he said:
"Golf is deceptively simple and endlessly complicated; it satisfies the soul and frustrates the intellect. It is at the same time rewarding and maddening - and it is without a doubt the greatest game mankind has ever invented."
The Masters
Every April the world is treated to one of the most stunning spectacles in world sport as Augusta National plays host to the first major championship of the year.
The vibrant colours of the azaleas and dogwoods on show, the large magnolia trees which line the 330-yard Magnolia Lane, the iconic clubhouse and the famous theme tune all help bring The Masters to life - even for the most distant of golf fans.
Golfing Vacations
Taking a trip with friends to golf courses around the world provides an opportunity to enjoy the game in truly amazing surroundings.
And, of course, you could always take a non-golfing partner along with you; after all, the couple that stays together doesn't necessarily need to play together.
Play the same courses as the greats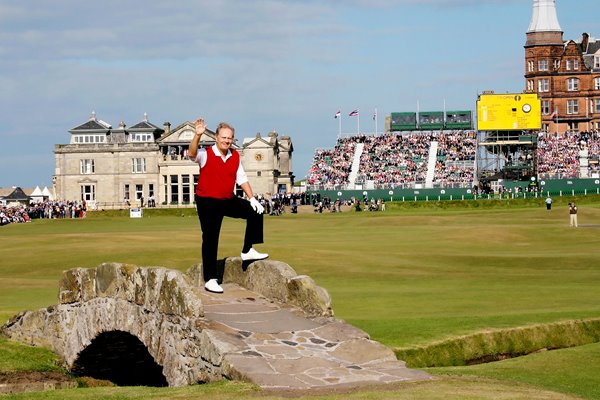 Golf also allows us to walk the same hallowed fairways as the game's greats, attempting to hit the same shots from the same spots - though rarely with the same level of proficiency.
Whether it be a golf course on the Open Championship rota or a U.S. Open venue, in a lot of cases it's possible to play the same 18 holes as the best players in the world.
Why not let Hole19 help plan your next golfing trip?
Great as a social game
Golf gives us the chance to enjoy a fun leisure activity with some of our good pals. Being out on the course with friends can be a great way to alleviate the week's stresses while, of course, maintaining and strengthening the bonds between us.
Any golfer who has enjoyed that very experience will confirm its undoubted serenity, though perhaps that would be dependent on the standard of their play.
And a great game to enjoy alone
The game we love all love can just as easily be enjoyed in blissful solitude. There's something quite beautiful about the image of a lone golfer making his way down a finely manicured fairway while the evening sun sets in the background.
The serenity that any hacker can glean from whacking a few golf balls while drinking in truly awesome backdrop views is immeasurable.
Unbelievable Scenery
We love the feeling of playing a round of golf with picture-postcard scenery in the background. Some backdrops just allow you to ignore the score you shoot and instead zone in on the awesome surrounding beauty.
When it comes to stunning golfing locations, we could all reel off many stunners around the world but, with beauty being in the eye of the beholder, your favourite might as easily be your local golf course.
Our Hole19 Community
Last but by no means least, it's clear to say that without golf there would be no Hole19 app (and therefore no Hole19 community) - that's pretty unthinkable.
If you're not a Hole19'er yet and would like our help upgrading your game, download the app below: