Christmas 2019 Golf Gift Ideas (& Get Your Exclusive Hole19 Caps)
Are you in need of some festive inspiration when it comes to golf gifts for Christmas 2019? Well, we've been making a list (and checking it twice) to help you find out what the best game-improvement golf gifts are this year.
As we all know, there's plenty of golf training aids on the market which can help you get 2020-ready so, to help you cut through the noise this Yuletide, check out some of our standout suggestions to help level-up any golfer's game.
Unleash the Power of Hole19 this Christmas
Hole19 Golf Caps
To play like a champion, you first must look like a champion. Just in time for the festive season, here's a treat all Hole19ers have been eagerly anticipating - our exclusive LIMITED-EDITION HOLE19 CAPS are AVAILABLE NOW. Another case of 'you talked, we listened!'
Grab this stylish addition to your golfing apparel for the 2020 golf season, or avoid those inevitable, unwanted novelty golf socks by giving your loved ones an unashamedly obvious Xmas gift hint.
Hole19 Premium Vouchers
If you're looking for that perfect golf improvement Christmas gift idea, then our Premium Gift Vouchers should be right at the top of your list.
The voucher will allow you to empower someone's golf performance giving them access to the many game-improvement benefits of Hole19 Premium Pro.
Standout features include Premium Maps, Auto-Change Hole, Distance Tracker, Full Input unlocked for smartwatches (Wear OS and Apple Watch), Notes, Advanced Statistics, Club Statistics, Highlights, Matchplay mode, Club Recommendations (iOS only), Augmented Reality (iOS only) among other amazing features!
Casio Pro Trek WSD-F30 + Hole19
For those looking to unlock the power of the Hole19 app direct on their wrist, the all-new Casio Pro Trek WSD-F30 is a class apart in the smartwatch game.
While boasting a strong, sporty look, this smartwatch has two superior screens: one a 1.2-inch 390x390 pixel OLED and the other a 1.2-inch monochrome LCD screen. This new model also offers optimised power management modes - Extended Mode and Multi-Time Mode - to extend the battery life, with the latter allowing the watch to last for a full 30 days on a single charge.
Hole19ers can make use of the three new features announced earlier in 2019 on the Casio Pro Trek WSD-F30: Authentication, Scoring and Flyover Maps. Read more about these great new features right here.
3 of the Best Training Aids
Masters Putting Mirror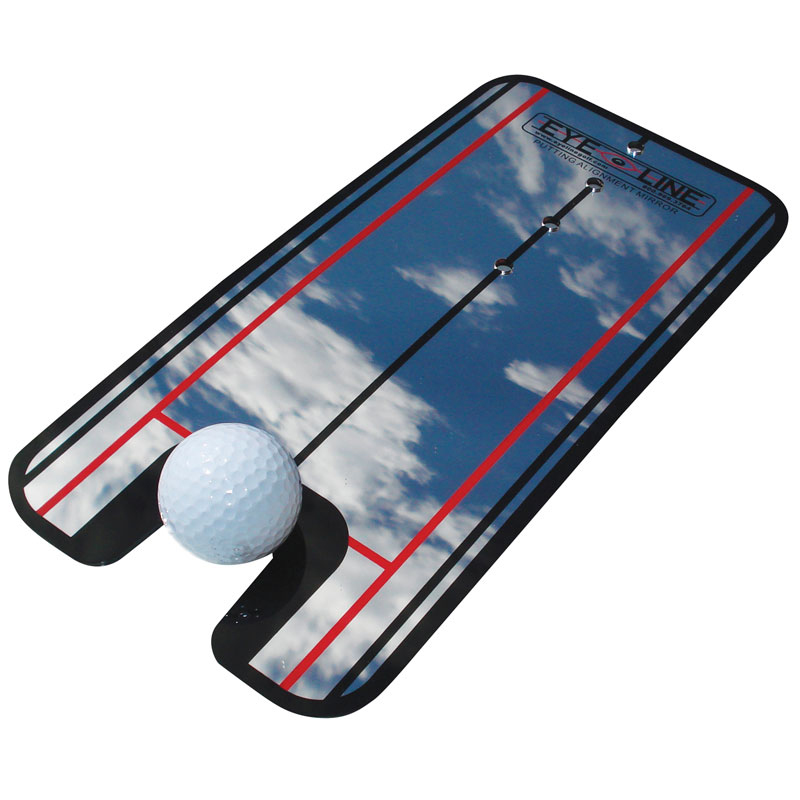 This putting alignment mirror will help every avid golfer check set-up lines and build confidence by providing immediate visual feedback.
This simple, yet effective golf training aid perhaps won't turn you into Tiger Woods overnight, but you will gain a more consistent set-up to help you hole more putts.
Putt Out: Pressure Putt Trainer
That's right, another putting training aid! We all know that play on the greens is essential in dropping that handicap, so we highlight the Putt Out Pressure Putt Trainer once again this year.
Many in the golf industry believe that its stylish and innovative design remains unrivalled. The parabolic incline has an indent halfway up which will retain a 'perfect putt'. Good putts are returned to your feet, while poor putts will roll off the side.
Golfers who want to take it a step further could benefit from coupling the trainer with the Putt Out Pro Training Mat. Its high-quality cut-pile surface is designed to accurately replicate a medium-to-fast green, with a stimpmeter reading of 10.
Tour Striker Smart Ball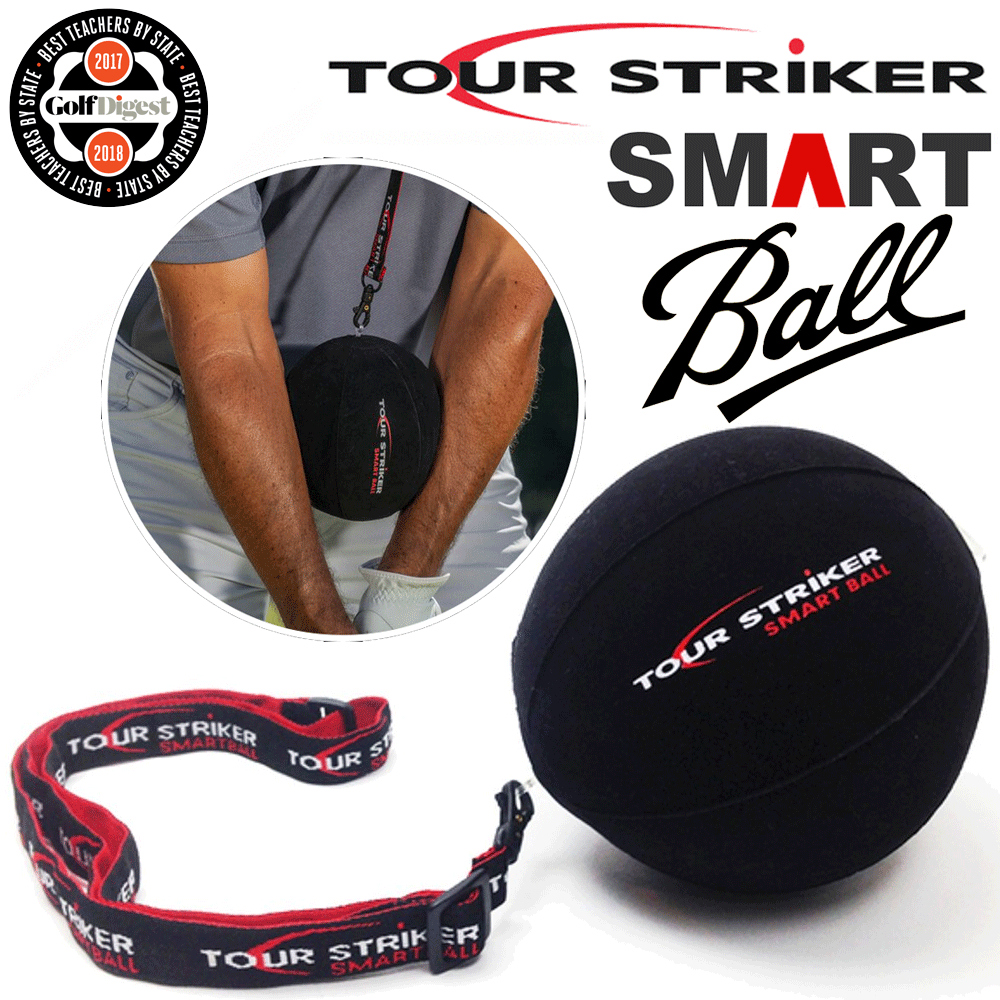 The Tour Striker Smart Ball is an ingenious golf training aid that fits between your forearms. The result of disconnection in the golf swing can be catastrophic, so this device encourages golfers to keep their arms and body working together.
3 Cheap (But Useful) Golf Gifts
As with death and taxes, the only other certainty in life is that every Christmas - without fail - our Hole19ers will get at least one cheap and mildly amusing novelty golf present.
Just because a golf gift is cheap, that doesn't mean it has to suck. This trio is perhaps a little more useful...
Customised Divot Repair Tool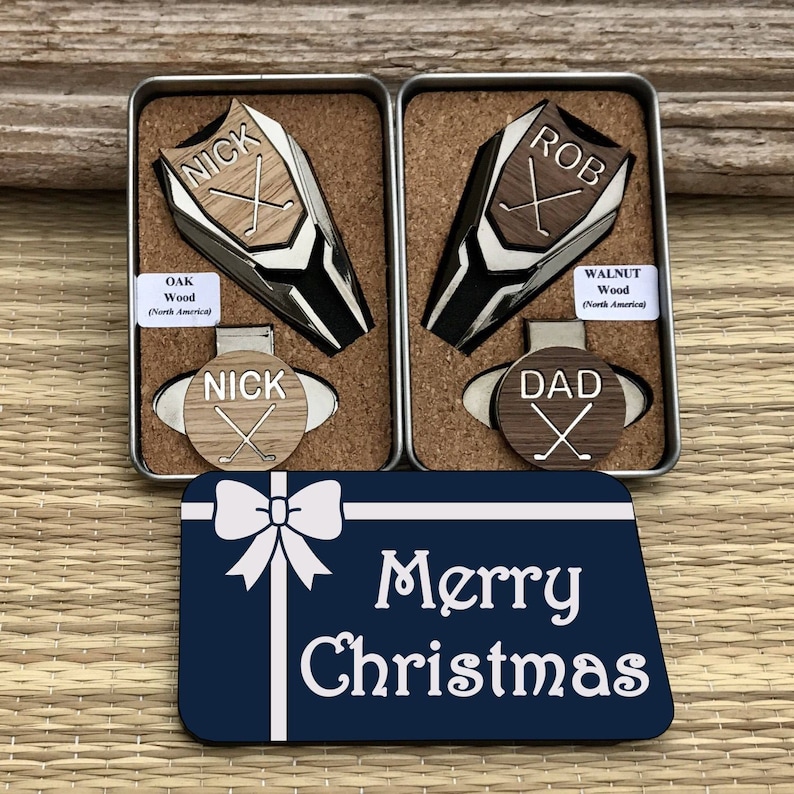 Anything that encourages golfers to repair that pitch mark and take better care of the golf course is pretty great in our book. And the ability to customise adds a quality personal touch.
Callaway Essential Starter Kit
The Callaway Starter Set is an excellent gift for any avid golfer and includes a variety of useful and popular on-course golf accessories.
Motivational Golf Books
There are many great options to help while away the hours over Christmas, but we like Bob Rotella's 'Golf is Not a Game of Perfect'. The sports psychologist offers advice on how to handle the mental aspects of golf and to accept personal potentials and limits.
Looking to level-up your golf game as we head into 2020? Download the Hole19 golf app for FREE today by clicking on your app store button below.