Frankfurt: Where Green Meets Golf
Considered as the financial epicenter of Europe, Frankfurt is no stranger to international attention. Frankfurt is a city beaming with rich history and culture and with its distinct architecture hinting at both the past and the present, it's no wonder it attracts millions of tourists every year. 'Bankfurt'—as its known by many—is a centuries-old trading hub filled with thousands of fun things to do, places to see, and flavours to indulge.
Highlights include the Frankfurt Opera House, which is regarded as one of the best in all of Europe; the Kleinmarkthalle Market, where you can buy typical foods and products from the region; and the Goethe House, where the famous German writer Johann Wolfgang von Goethe once lived.
Visit the historic city center, Altstadt, where the Frankfurt Cathedral is located and walk a short distance to the Kaufhof Gallery. The Gallery offers breathtaking views of the entire city from its rooftop terrace, a favourite amongst tourists and locals alike. Centrally situated within the city, the Gallery is only minutes from the Römerberg square where you can find picturesque medieval buildings and historic markets.
Don't forget to take a minute to taste some of Frankfurt's delicious foods and beverages: the Apfelwein —a sweet and refreshing wine made from apples—and the famous Frankfurt sausages are an absolute must during your stay in this German city.
Visit Frankfurt with TAP Air Portugal.
Golf in 'Bankfurt'
Kiawah Golf Park
Riedstadt, Germany
The Kiawah Golf Park is an 18-hole golf course, conveniently located in the middle of the Rhine-Main area, not far from the nature reserve "Kühkopf", with views of bank vineyards, the Taunus and Odenwald.
Frankfurter Golf Club
Riedstadt, Germany
The Frankfurter Golf Club is located in a secluded forest just minutes from the city's busy centre. The course itself is a marvellous 63-acre site carefully landscaped with sophisticated cut fairways required for precise play. It was hosted by the German Open 12 times in its history and regarded by many to be one of Germany's top 5 courses.
Golfclub Taunus Weilrod
Weilrod, Germany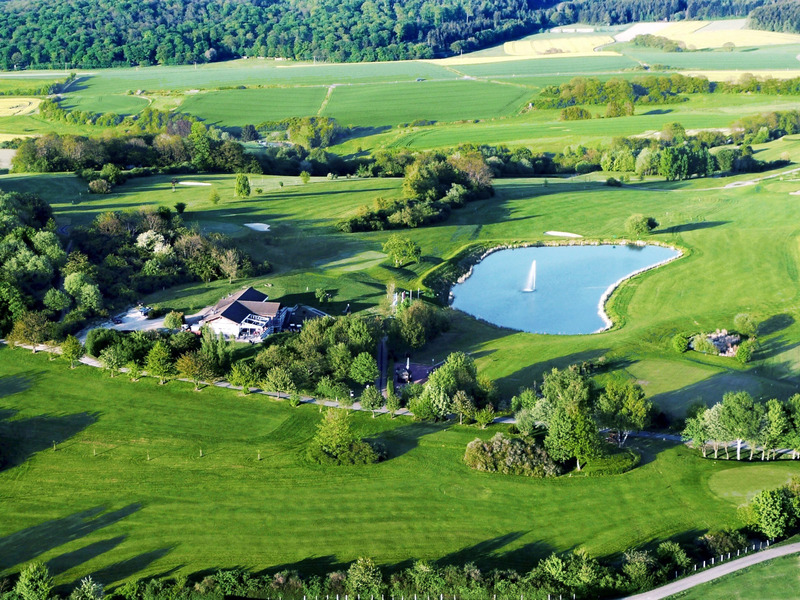 The course lies in the middle of a quiet and secluded landscape protected by the surrounding nature. Only 30 minutes away from the Rhine-Main metropolis of Frankfurt and Wiesbaden, the location provides golfers with easy access to and from the hustle and bustle of Frankfurt.