Hamburg: Germany's Gateway to the World
Germany's 'Gateway to the World' may seem like a bold claim for most but Hamburg's legacy as an international trading hub and home to one of the world's busiest harbours have put this buzzing city on the map.
Lying at the head of the funnel-shaped estuary of the River Elbe, this northern German city is second only to Berlin in size and population and manages to maintain its idyllic charm despite being such a big city --a difficult task no doubt. Hamburg has become one of Europe's most important cultural and commercial centers, as well as a major tourist destination.
Take a stroll down to the Warehouse District and reminisce the continuous lines of tall rustic red-brick buildings once used to store tobacco, coffee, dried fruit, and spices. If that doesn't do the trick, Hamburg is also for its musical spirit so stop by the Elbphilharmonie, Hamburg's new concert hall and watch one of their many music shows many of which feature artists from all over the world.
Hamburg is a historic city with streets filled with wonderful stories just waiting to be discovered.
Travel to Hamburg with TAP Air Portugal.
Golf in Hamburg
Golfclub Hamburg-Oberalster
The internationally renowned golf course architect David Krause has not only transformed a former glacial valley into a stunning and pristine golf course, but has also created an optimal embedding into the surrounding landscape. With 18 spacious lanes, a 10-hectare driving range and the directly affiliated golf academy Oberalster with state-of-the-art training facilities, it is no wonder Golfclub Hamburg-Oberalster is considered the best golf courses in northern Germany was built on an area of ​​101 hectares is.
Golfanlage Green Eagle (Sud)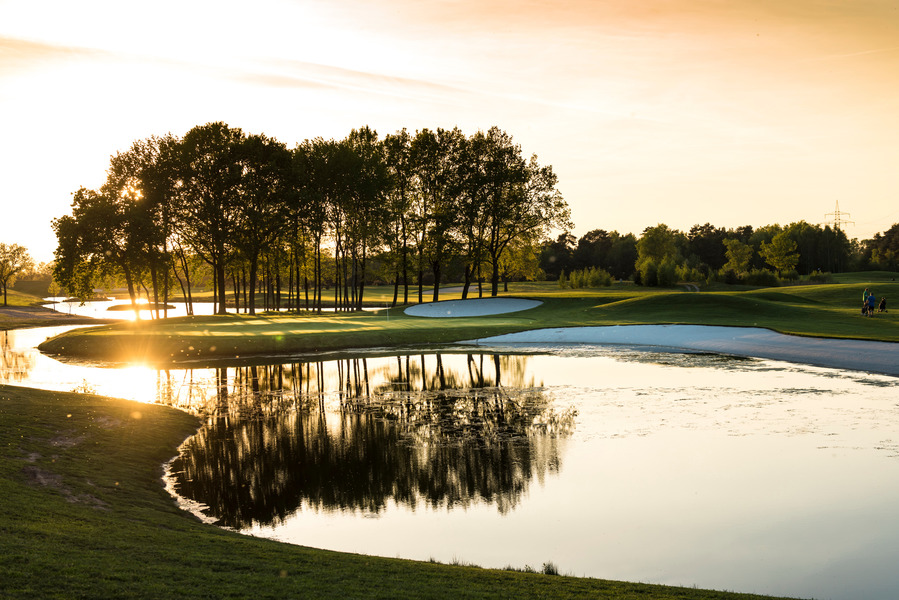 Located just outside the Hanseatic City of Hamburg, Green Eagle Golf Course (Süd)  is a fresh, young and dynamic golf course that unreservedly welcomes everyone who wants to get to know and experience golf. The three courses leave nothing to be desired: the public 6-hole Par 3 Course, the 18-hole South Course for all playing abilities and the 18-hole North Course which serves as a championship course for international tournaments.
Golf Club Am Sachsenwald
This beautiful course is located on the edge of the Sachsenwald - the largest closed forest area in Schleswig-Holstein. The open fairways are outstanding with beautiful views of nature which invites beginners and professionals alike to a great round of golf. It is located just outside Hamburg and has a sprawling 18-hole championship course and a 6-hole short course, which is also playable for guests and beginners without a handicap.

You might consider Hamburg when planning your next golfing adventure. Don't forget to take your Hole19 App with you! ;)