High-Profile Golfing Horrors 2018
It's almost Halloween time, therefore what better excuse could we need to recall some of the most memorable spine-chilling stories from 2018?
At this time of year, we hear stories of ghostly spirits and all things ghoulish. To that end, let's remind ourselves what gruesome goings-on we've witnessed in the golfing world this past 12 months.
Let's see what we've come up with...
Sergio's Unlucky 13
Entering into this year's Masters tournament as defending champion, Sergio Garcia would have been hoping for a solid defence of his Green Jacket.
What he endured on the 15th hole during his first round can be described only as a blood-curdling nightmare. The Spaniard ended up in the water five times before carding a disastrous 13 to equal the worst score for any single hole in Masters history. His hopes of back-to-back wins in Georgia were all but over as he signed for a nine-over-par 81.
You might want to watch this one behind your hands...
Tony Finau's Ankle Roll
At this year's Masters Championship back in April at Augusta National, Tony Finau was an interesting outsider deemed to have a reasonable chance of breaking his maiden major duck.
That all very nearly came crashing down on 'Masters eve' during the famous par-3 contest when the big American was a little over exuberant in celebrating a hole-in-one.
Finau suffered a pretty horrific injury but, almost as if nothing happened, he just popped a dislocated ankle back into place. Watch below if you dare...
Dustin Johnson's Collapse (U.S. Open)
Back in June at Shinnecock Hills, Dustin Johnson threw away another chance of joining an exclusive club of multiple major winners with a very scrappy performance on 'moving day'.
The then world number one had already carded two impressive rounds to lead by four before signing for a seven-over-par 77 on Saturday - all but ruining his chances of following up on his 2016 win.
Spectator Loses Sight In Eye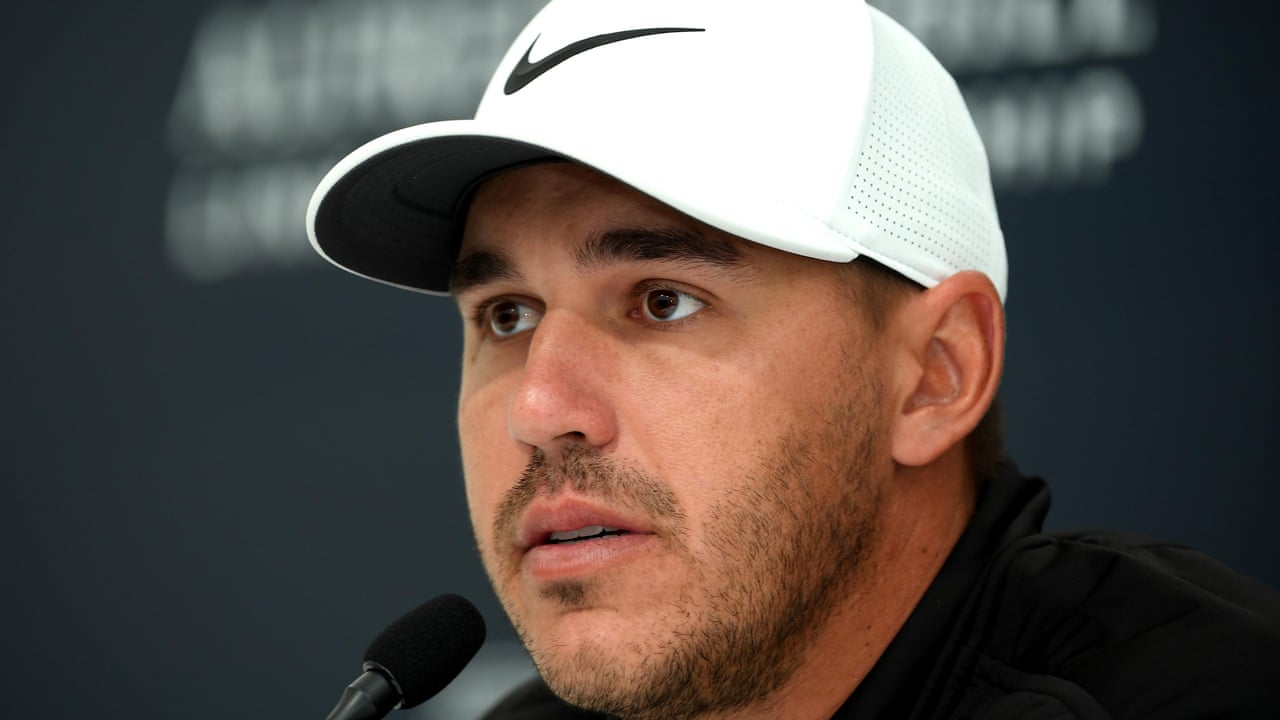 Brooks Koepka enjoyed almost as good a year as any golfer could dream for this past twelve months. At Shinnecock Hills, he secured back-to-back U.S. Open wins before taking the season's final major at Bellerive Country Club.
The world's best player would struggle at the 42nd Ryder Cup and a disappointing American defence would be worse on a personal level for Koepka as an errant tee shot hit a spectator. Unfortunately, it soon became apparent that the lady lost her sight in one eye after the incident.
Upon realising the severity of the situation, Koepka was "heartbroken".
Jordan Spieth's Open Collapse
Jordan Spieth was aiming to match a 149-year record as he attempted to secure back-to-back Open Championship wins at Carnoustie back in July.
Far from the impressive final round, Spieth had hoped for, he would finish his defence of the Claret Jug as one of only two men without a single birdie to their name on Sunday.
Team USA Relinquish Ryder Cup With A Whimper
American golf fans watched in horror back in September as a dozen of the best golfers captain Jim Furyk could muster resoundingly failed to win on European soil for the first time in 25 years.
Thomas Bjorn's men hardly put a foot wrong and it'll be another four years before Team USA get another chance to turn that particular tide at the Marco Simone Golf and Country Club.
It was a tough press conference for the losing side...
Let us know of any other golfing horrors you can remember from this past year in golf. In the meantime, Happy Halloween from all at Hole19.
Ready to leave your own golfing horrors behind? Download the Hole19 golf app for FREE today. Just click on your app store button below.