"What's new with you guys?" - APPLE WATCH!!!
The Maestros of Cupertino have done it again.
On April 24th, 2015, the Apple Watch officially went on sale, and we're happy to say the Hole19 Golf App was among the apps available on Day 1.
So, you may be wondering...
##How does Hole19 for Apple Watch change my life?##
Distances and scorekeeping on your wrist. Accurate distances to the front, center, and back of the green, on demand, on your wrist. Clean your pockets of paper and pencil. Your on-course experience just got even quicker and easier.

Automatic sync with the Hole19 App. Use Hole19 for Apple Watch as your base, and refer to Hole19 for iPhone when you need to see the hole map or get a layup distance. All your round scores and stats, saved in one place.

Clean and simple interface. Easy to see in the sun. The tools you need, all within the flow of your round.

Less than 50% battery consumption. Play an 18-hole round, and still have battery to play music, get directions and send messages afterwards.

Free. Like it's brother on iPhone and cousin on Android, Hole19 for Apple Watch is 100% free (!!!!!)
But wait, you may not have considered the important macro question...
##Why is Hole19 for Apple Watch a big deal for the golf industry?##
Better pace of play. At Hole19, we believe that giving golfers the information they need supports better play. But with Apple Watch, providing such in 1 glance will allow golfers to make decisions and execute their shots quicker than ever before.

More fun. Most would agree that playing better and playing at an efficient pace are conditions that make golf most enjoyable.

Golfers deeply engaged with their game. It's never been so easy to track your stats than with Hole19 for Apple Watch. Stats are your feedback, the feedback that form the seeds for your improvement.

More rounds played. Playing faster, having more fun, more engaged golfers...are you starting to see a pattern here? Apple Watch promotes all these, which effectively form a vicious circle (the good kind) that drive rounds of golf played in the aggregate. That's great news for golf players, great news for golf courses, and great news for golf brands.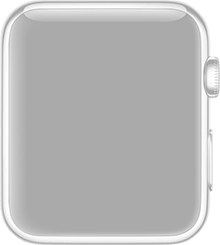 Can you say **#WINNING**!?!
So on behalf of modern golfers everywhere, thanks, Apple, for developing such an awesome tool- Apple Watch!
Learn more and download here: Hole19 for Apple Watch on the App Store
Need to download the Hole19 App for your golf season? Tap your app store button below and download the app free: