Visit Cascais for Perfect Days of Great Golf & More
Are you considering your next golfing holiday? If so, you'll no doubt be looking for a location with a perfect mix of great weather, stunning scenery, fine dining and, of course, challenging golf courses. Well, look no further than the Portuguese town of Cascais just along the coast from the capital city of Lisbon.
Cascais as a destination provides the ability to enjoy a day on the golf course and still have time to fully immerse yourself in the local culture and scenic beauty of one of the Mediterranean's best-kept secrets.
It's a real golfing hotspot where perfect days are not only possible - they're pretty much guaranteed. So what does a typical day look like for the discerning traveller?
Wake Up, It's a Beautiful Morning!
Regardless of whether you stay at one of the highly-rated resorts like The Oitavos or Intercontinental Estoril, you'll wake in your hotel just as the Mediterranean sun begins to flood in. Undoubtedly, you'll have booked an early tee time giving just enough time for a quick breakfast in your hotel as the excitement builds for the day ahead.
Oitavos Dunes: Golfing Perfection
The endless golf course options in Cascais and nearby Estoril are undeniable, but for a perfect round on a perfect day, it's all about Oitavos Dunes. This Top 100 golf course was the host venue of the Cascais GolfSixes and offers an intriguing mix of woodland and links-style golf holes, as well as the opportunity to admire stunning backdrop views of the Atlantic Ocean and Sintra Mountains.
Other golf courses with the ability to provide an equally memorable start to your perfect day in Cascais include Quinta da Marinha or perhaps Clube de Golf do Estoril just up the coast.
If you wish to play in more than one golf course, the Cascais Golf Passport is the best option for you. With this passport, you're entitled to play 3, 4 or 5 rounds at most of golf courses in Cascais, now it will be just a matter of deciding which one to play first.
Time for Lunch
If you decide to head back to your resort for lunch, you can rest assured that the variety and quality of food on the menu will meet with your approval.
Being a little more adventurous, if you do decide to venture out into the surrounding area you'll find many highly-rated cafes and restaurants. For those with a sweet tooth, Bijou de Cascais is a quaint bakery (the oldest in Cascais) with impressive pastries and widely-renowned coffee.
Ready to Explore?
Now that you're freshly refuelled, it's time to get out into Cascais and really experience all that this charming place has to offer.
As you wander around you'll find many nods to the town's maritime roots. The old town of Cascais, for example, has many traditional fisherman's houses which have been expertly converted into stylish shops, bars and restaurants. You should also make time to check out Museo de Mar, a small but informative museum detailing the fishing heritage of Cascais.
An undoubted highlight of the area is the endless sprawl of remarkable sandy beaches, each with its own personality.  Praia da Conceição (below) is arguably the best beach within a close proximity to the centre of Cascais.
It's immediately clear that there's plenty for every nature lover to enjoy with many scenic walks and natural parks to help you fully absorb the spectacular backdrop views. If you can make time in your afternoon to take the 2km walk from Cascais to Estoril, you won't regret it!
Squeeze in an Afternoon 9?
Just a 20 minute drive away from the centre of Cascais you'll arrive at Penha Longa. The resort's nine-hole Atlantic North course is the perfect way to spend a late afternoon.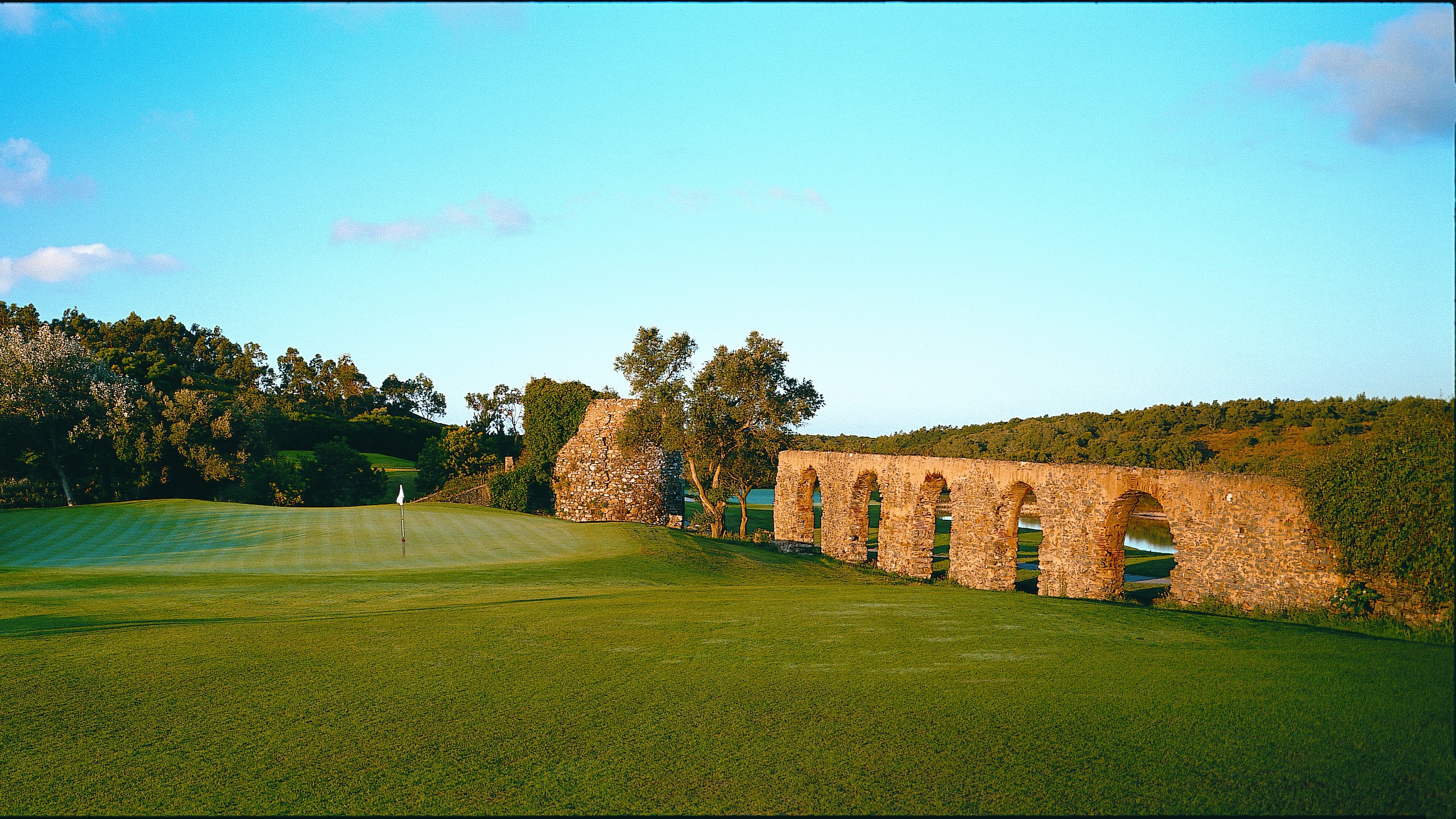 The picturesque course is a Robert Trent Jr design and, accordingly, provides a truly challenging test, although the rather forgiving terrain will come as welcome relief to any weary legs.
Eating Out: The Perfect Reward
After a long but rewarding day in Cascias you will have worked up a sizeable appetite. It's time for dinner and drinks.
You'll quickly learn that, despite the local seafood preference, most places have varied menus boasting the best in international cuisine sat along side the more local seafood dishes - Restaurante Terroso is very much a case in point.
If you're a fan of seafood then it wouldn't be stretching it to say that Cascais is tailor-made for you. The region's climate and coastal location means you'll be spoilt for choice when it comes to quality fish and seafood dishes. To finish off an undoubtedly perfect day on a high, you and your fellow travellers will head to Monte Mar, a quality restaurant perched high on cliffs overlooking the Atlantic.
As you take another sip of your wine, you take time to reflect on a fun-filled day in Cascais before your gaze is immediately drawn towards the setting sun in the distance. What a perfect end to a perfect day!
Now that you have a flavour for how you can spend a perfect day in Cascais, you'll no doubt be keen to know more. Head over the the Visit Cascais website and you'll find even more reasons to lock it in as your next holiday destination.