Interesting Facts About The Ryder Cup 2018
The 2018 Ryder Cup is almost here... are you ready??
The most hotly contested and heavily anticipated Ryder Cup in years will take place in little over one week's time, so we've been digging out some interesting facts to help whet your appetite.
Here's what we've come up with...
Ryder Cup 2018 is the 42nd Edition
The Ryder Cup was established and first contested back in 1927 and we are now a mere week away from the 42nd edition of the greatest team event in world golf.
Since the format switched from USA v Great Britain & Ireland back in 1979, there have been 19 Ryder Cup clashes between USA and Europe meaning that this year will be the 20th clash between the pair.
Host Venue: Le Golf National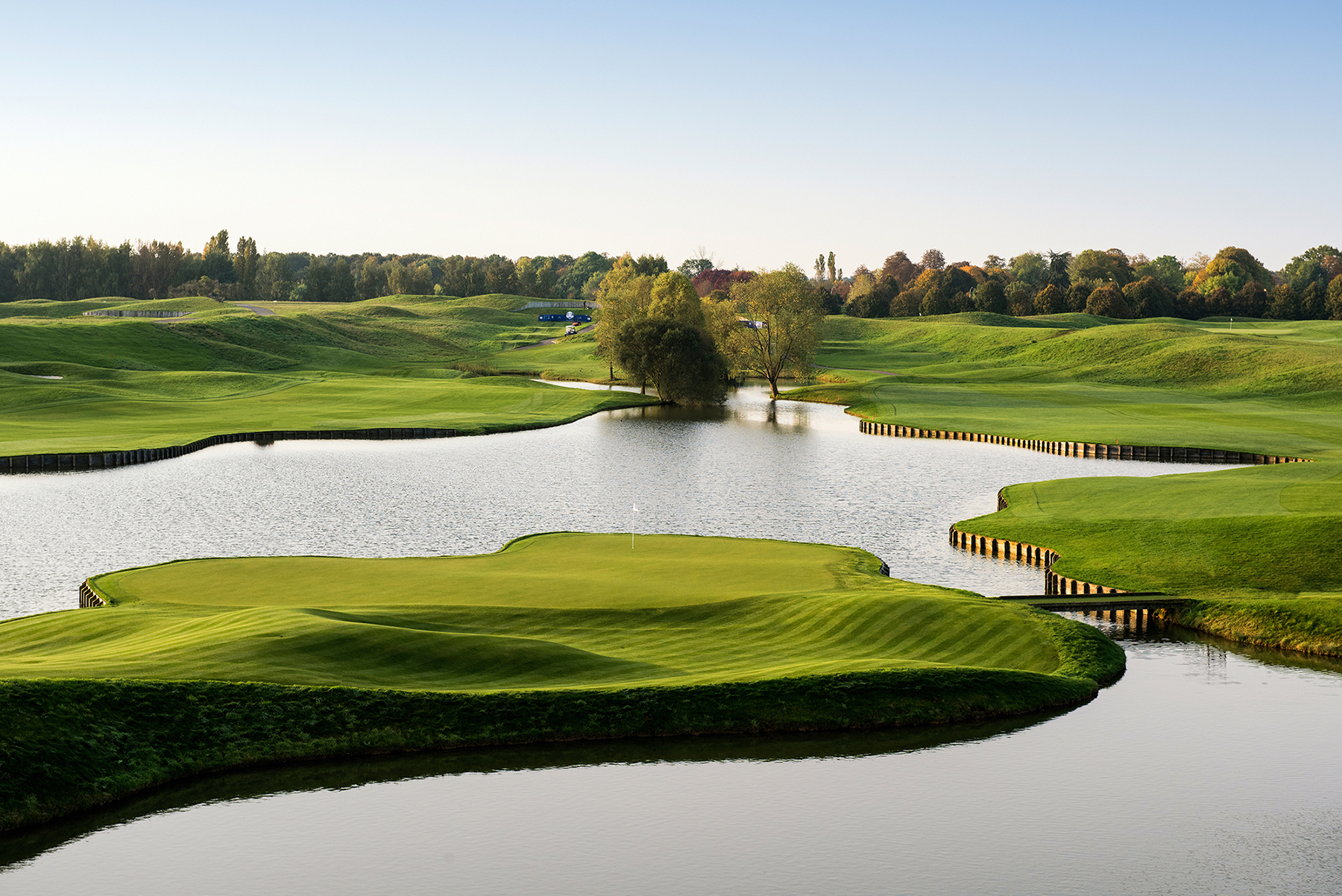 The course that will play host to the three days of Ryder Cup competition this year is the Albatros Course at Le Golf National in Paris.
Playing to a length of 7,183 yards, this par-71 golf course is located in Saint-Quentin-en-Yvelines, southwest of central Paris and was the host venue of the HNA French Open back in July.
Eight Golfers Make Ryder Cup Debuts
Thomas Bjørn has a blend of youth and experience in his side with five separate rookies qualifying automatically via the Ryder Cup points race. Thorbjørn Olesen left it late to secure his starting berth alongside Tyrrell Hatton, Tommy Fleetwood, Alex Noren and Jon Rahm.
Team USA consists of just three rookies this time around. Justin Thomas is joined by current FedEx Cup leader Bryson DeChambeau and final wildcard pick Tony Finau.
Europe Are Underdogs
In many commentators' eyes - and the bookmakers - Team USA are healthy and worthy favourites. Their team of Allstars, it would seem, are very unlikely to be beaten and it would take a herculean task for the 'boys in blue' to regain the Ryder Cup.
Thomas Bjørn might have one or two things to say about that.
The European captain was grilled by little Billy in one of his 'Little Interviews' back in 2016. Check it out below...
History On Team Europe's Side
The last time Team Europe lost on home soil was 25 years ago at The Belfry. Since that 1993 defeat the Americans have succumbed at Valderrama in 1997, The Belfry in 2002, the K Club in 2006, Celtic Manor in 2010 and Gleneagles in 2014.
Team USA Hold World Ranking Edge
The combined world ranking of the American Ryder Cup team is 142, thanks in no small part to them boasting six of the world's top ten golfers.
Team Europe, on the other hand, have a total world ranking score of 220 and the lowest ranked golfer in the field - the Dane Thorbjorn Olesen.
USA Also Have Major Momentum
Three major titles in 2018 have fallen into American hands with Patrick Reed's Masters win followed by major number two and three for Brooks Koepka at the U.S. Open and the PGA Championship.
Francesco Molinari's win at this year's Open broke a sequence of five straight major wins for the Americans and they have taken six of the eight major championships since the 2016 Ryder Cup at Hazeltine National.
Tiger's first Ryder Cup Since Medinah
Tiger Woods' golfing revival has secured a place on Jim Furyk's American side, and the 14-time major winner will be keen to make up for a rather lacklustre performance last time out.
He failed to win any of his four matches back in 2012 and the Europeans staged one of the most memorable comebacks in Ryder Cup history - the 'Miracle of Medinah'.
Catch the thoughts of 'The Postman' on the 'Miracle of Medinah' below...
Sergio The Master
The highest points scorer in either side is the 2016 Masters champ Sergio Garcia. From 37 games the Spaniard has secured 19 wins and seven ties for a combined total of 22.5 points. He was a controversial pick in some quarters, but Garcia has certainly chipped in along his Ryder Cup journey.
Phil Mickelson has won the most points for Team USA over the years. From 45 matches 'Lefty has won 18 and halved 7 for a total points haul of 21.5.
Are you excited for this year's Ryder Cup? Who wins it for you? Let us know below...
Whether you're Team USA or Team Europe, you can boost your own golf game by downloading our FREE golf app today. Simply click your app store button below. You can also learn more about the further game-enhancing qualities of Hole19 Premium.