15 of the World's Scariest Golf Course Names
In the world of golf there are many weird and wacky golf course names but at this time of year we are particularly interested in the scariest ones which would strike fear into the hearts of any golfer.
With names that evoke truly terrifying images - and get the mind racing as to their origins - these golf courses are not for the faint-hearted.
Indiana, USA
Who in their right mind would think of playing golf in Purgatory? Located in Noblesville, Indiana, this golf course claims to be 'Your Gateway to Golfing Heaven'. 🤔
Rose Hall, Jamaica
It is known among witchcraft practitioners that a white witch is not evil, but there's a series of novels and films that have told us otherwise, leading to the 'White Witch' being seen as a villain. The White Witch Course at Rose Hall, in particular, is named after one of Jamaica's most famous legends, Annie Palmer, who was called the "White Witch of Rose Hall." It is rumoured that her spirit haunts the Rose Hall estate, including the golf course itself. 👻
Arizona, USA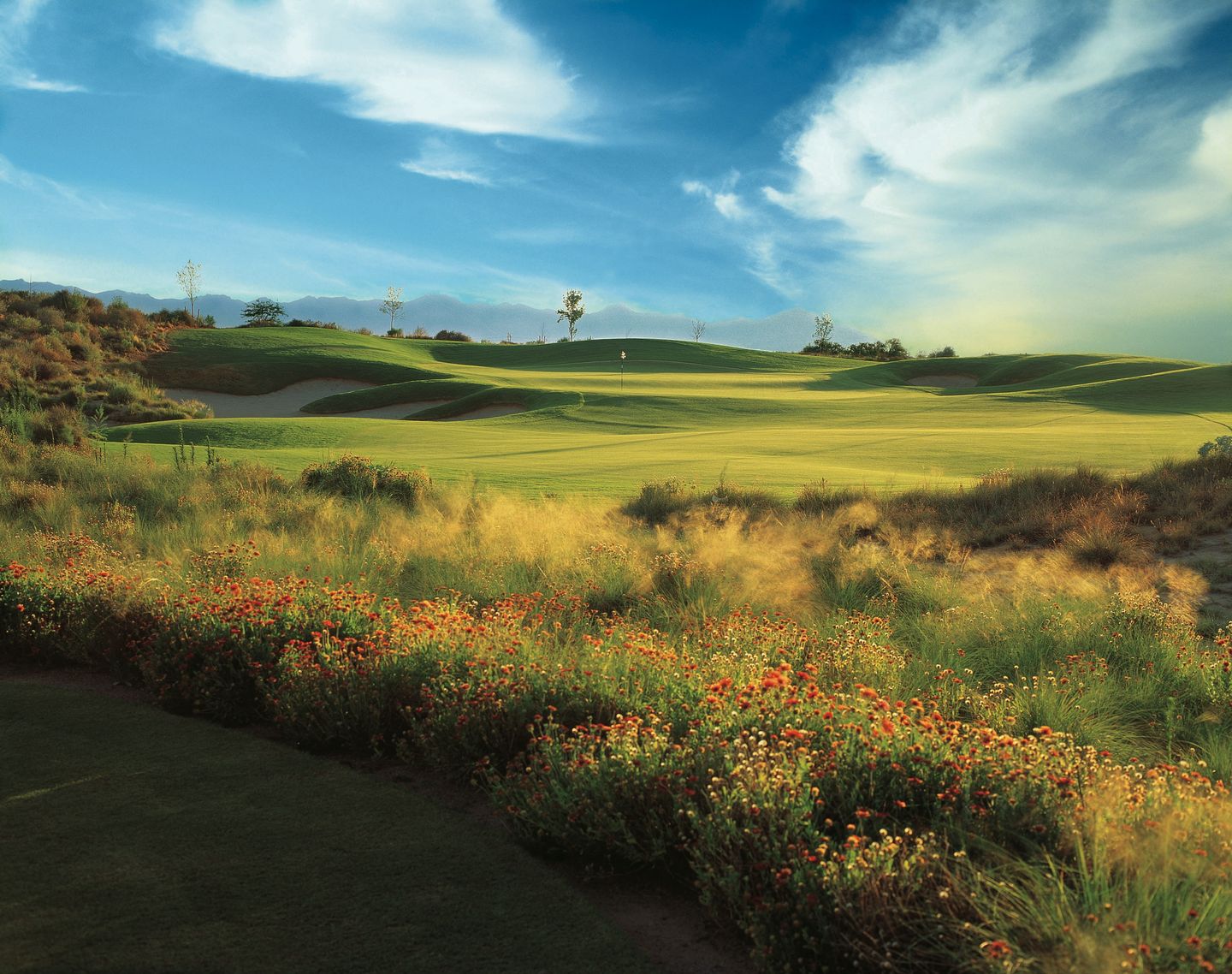 Devil's Claw is one of two golf courses at Whirlwind G.C., part of the Wild Horse Pass Resort and Casino on the Gila River Indian Reservation near Chandler, Arizona. It is overflowing with Native American culture.
Michigan, USA
Another devil-themed name is next up on our list. Devil's Lake is located in Manitou Beach, Michigan — manitou is a Native American spirit that can be good or evil.
Ontario, Canada
This is a public golf course located near Craighurst, Ontario, Canada. If you happen to be visiting the area, you can try to 'Catch the Spirit' at Settlers' Ghost.
Oregon, USA
This one made our list as it immediately reminded us of the pumpkin carving competition we have every year at Hole19 HQ in celebration of Halloween. The Witch Hollow course was named by Golf Digest as the "#2 Best New Private Course in the U.S." when it opened in 1992.
Florida, USA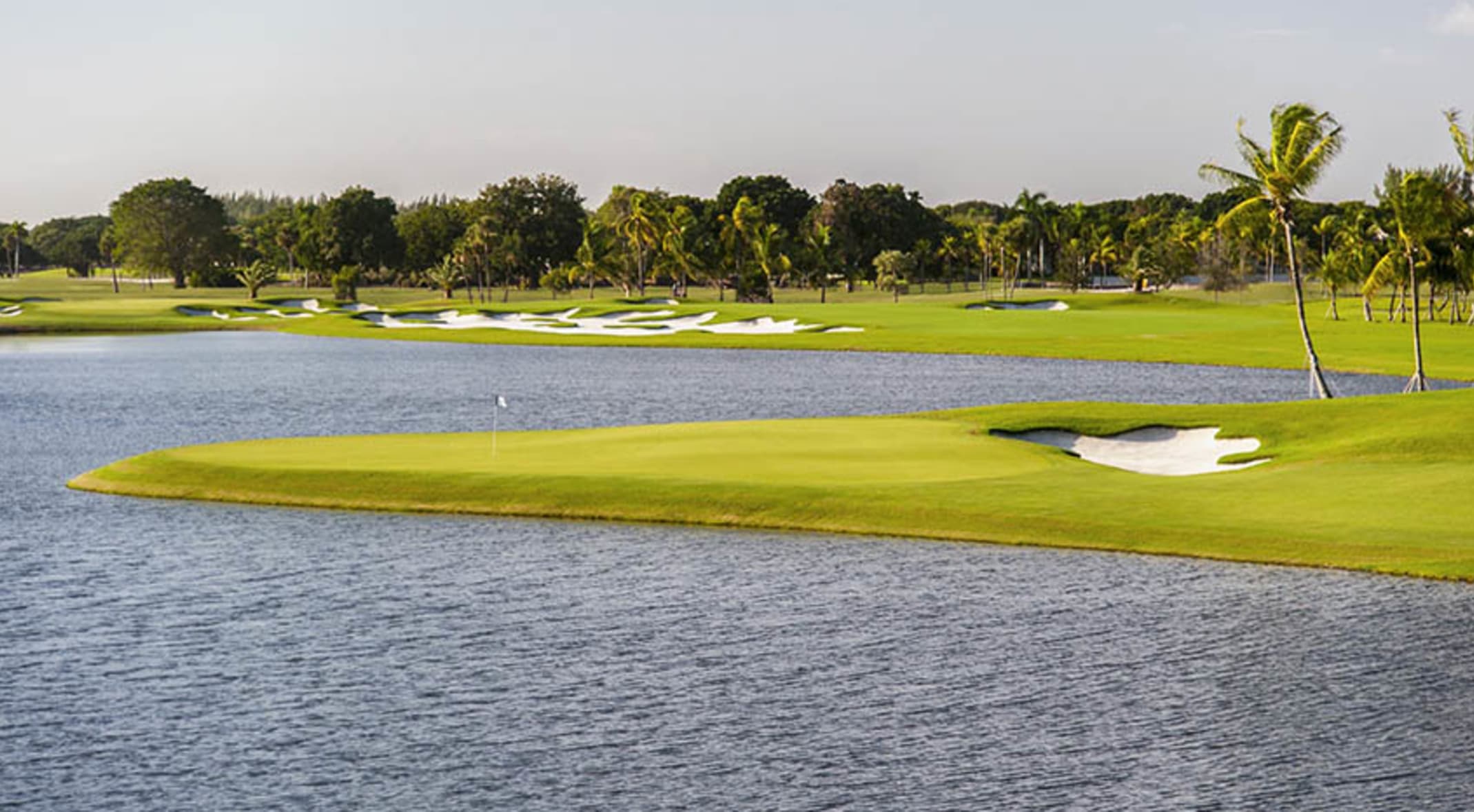 Is this 'Blue Monster' hidden in the water on this golf course? We don't know, but this championship golf course is the most well-known at Trump National Doral Miami.
Virginia, USA
This one could be your next frightful stop after playing at Purgatory Golf Club which was first on our list.
Michigan, USA
What we see here is a golfing juxtaposition. These two golf courses are located in Michigan, and the only question is... which one should we play first?
Ohio, USA
This one was a hard choice as there are many 'Sleepy Hollow' golf courses out there (Ontario, West Virginia, New York, Pennsylvania, Kentucky, Massachusetts and Iowa), so it made our list because it simply caught our attention. And yes, we know that the first thing that comes to your mind is that famous horror film and TV series 😜.
Wisconsin, USA
Many people are afraid of spiders, and we don't blame them - they look pretty creepy 😰. This 9-hole golf course is located in Hayward, Wisconsin merely consists of a spider in its name, so there's nothing to be particularly afraid of.
Alberta, Canada
This golf course is located on the shores of Skeleton Lake in Ontario, Canada. The name may sound scary, but the views are outstandingly beautiful!
Indiana, USA
Well, just the name 'coffin' made one of our team members feel extremely claustrophobic... so it had to make our list!
New Jersey, USA
What can be spooky about a brook, right? Maybe you could find out for yourself! 👻
---
From everyone here at Hole19 HQ, we hope you have a frightfully enjoyable Halloween 2020.