Christmas 2022: Last-Minute Gifts for Every Golfer

What do you get the golfer who has everything this Christmas? Well, more golf stuff...clearly!
If you're struggling to buy for the golfer in your life this holiday season, or if you want to drop a few not-so-subtle hints to friends and family, we have your back with this list of last-minute Christmas golf gift ideas.
Take a look below, and you'll find a collection of cool golf gear, accessories and gadgets to help dig you out of a hole as we approach the big day.
Hole19 Polos and Caps
Earlier this year, we opened the Hole19 shop to help more and more of our golfers get their hands on some cool Hole19 golf swag. We now have an extended catalogue of premium apparel for every golfer, including two original Polo Shirts and three Golf Caps.
Why we love them: Call us biased, but you will look the part as you walk the fairways in our new gear. The Polo is made from the finest ultra-lightweight material and it's super stylish, while the three golf cap options will be everyday favourites on and off the course.
As an early Merry Christmas from Hole19, you can access a MASSIVE 40% OFF site-wide. Now you can get your hands on our Performance Polo Shirts for just £31.00 / €35.99 / $38. Our limited edition Golf Caps are just £16.00 / €17.99 / $19.
Have we lost our minds? Quite possibly. All the more reason to grab your new Hole19 golf gear today.
FREE shipping is available on all purchases over £73 / €85 / $90.50.
LagShot Swing Trainer
The Lag Shot golf swing trainer is one of the most talked about and impactful training aids on the market. It helps you work on your swing tempo, create and store more lag and, in turn, lower your scores.
Coming in 7-iron, driver and wedge options, you can work on almost every part of your game.
Why we love it: As training aids go, the LagShot really is top drawer. With more lag, tempo, and a better swing sequence you can find better contact, more distance and laser-like accuracy.
Tour Striker Smart Ball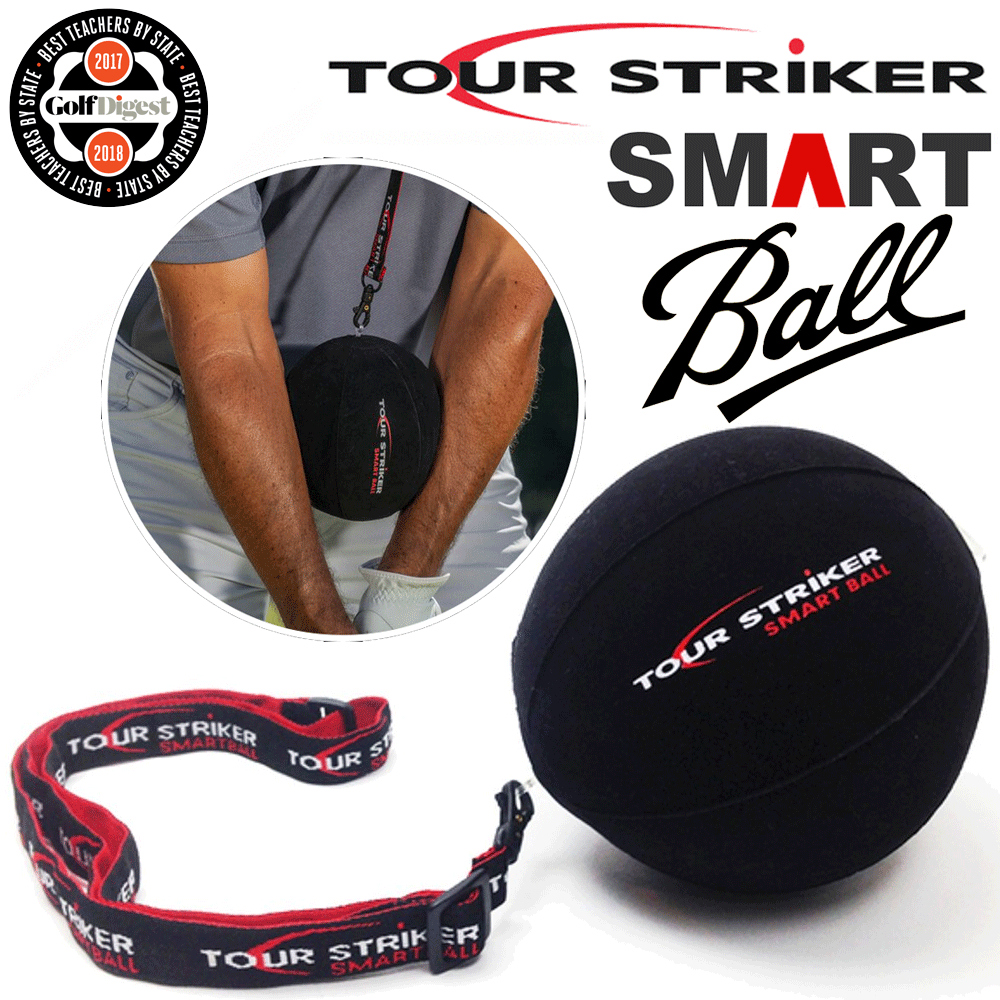 One of our favourite golf training aids over the years has been the Tour Striker Smart Ball. It's an ingenious bit of kit that fits neatly between your forearms and helps with many fundamentals of the golf swing.
It has earned rave reviews from professionals and amateurs alike and helps golfers understand how the arms and body work during an effective golf swing.
Why we love it: The result of disconnection in the golf swing can be catastrophic, so this device encourages you to keep your arms and body working together. It also helps to promote a desired in-to-out swing path and ensures you get right through the shot.
Quad Lock - Quick Release Strap Mount
We understand that you don't want to be taking your phone out repeatedly while using the Hole19 app on the golf course - you have two obvious solutions here.
First, if you're a Premium member, you can use your WatchOS or Wear OS smartwatch to get your GPS yardages, Scoring and Shot Tracker functions. A second option is to mount your phone on your golf trolley or buggy - and the Quad Lock is an ideal option for this.
Why we love it: The mount locks your phone in place from the 1st hole to the 18th and beyond. It's easy on and off, meaning you won't miss any photo opportunities, and it has a sleek design — no more dipping in and out of your golf bag for yardages or to record your score.
DeWiz Golf Watch
We're all looking for ways to improve our golf swing, and one challenge for the average golfer is understanding that feels and reals are often very different. Unless you regularly video your swing and can interpret what you see correctly, you may waste time working on the wrong 'fixes' for your swing flaws.
If that sounds familar, then you will undoubtedly benefit from this golf swing modifier.
The DeWiz Golf Watch and companion app combine to provide powerful data that helps you hit your ball longer, straighter and closer to your target. It can also help with tempo and rhythm.
Why we love it: As you might expect, we're great lovers of golf tech that makes the game easier for amateur golfers. DeWiz is trusted by some of the best golfers and golf coaches on the planet - including the likes of Vijay Singh and Martin Hall. That's bound to get your ears perked up.
Motivational Golf Books
The Christmas break gives you the chance to get lost in a great golf book, and there's plenty of motivational titles we love. In particular, Bob Rotella's 'Golf is Not a Game of Perfect' helps bring a dash of reality to the amateur golfer's game.
It teaches you how to handle the mental aspects of golf and encourages you to look at your game through a more realistic lens.
The Gift You've Always Deserved: The Shot
We want to take another opportunity to remind our golfers that there's still time to enter The Shot - our once-in-a-lifetime documentary-style golf competition.
Hole19, Mobility Pro & HWPO, in association with Callaway and Adidas, are giving one golfer the chance to claim a £100k investment for their debut year as a pro.
Open to all UK-based golfers, this competition isn't just for aspiring professionals. We're also looking for three other golfers of varying handicaps who are dedicated to improving their game in 2023.
Click below for more competition info and an explanation of how to submit your casting tape.